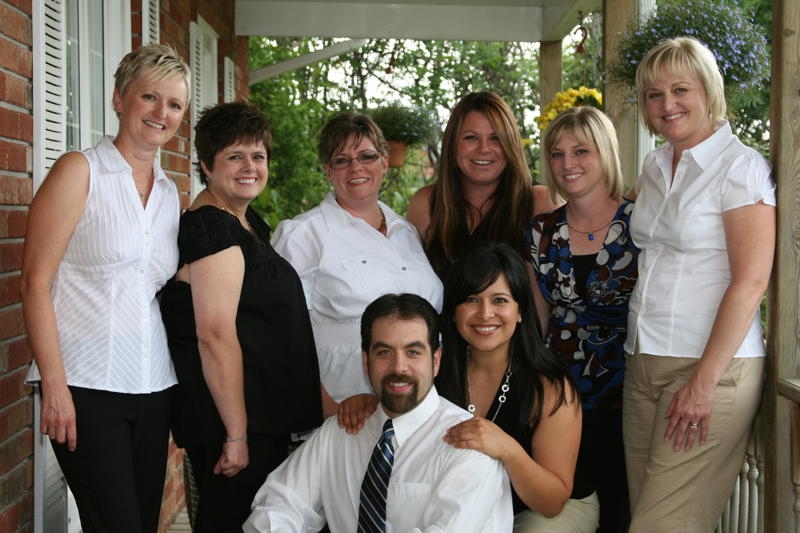 Our Philosophy
"Aldente" is an Italian term that literally means "to the tooth", and an expression that refers to cooking food, like pasta, "just right."
At Aldente Dentistry we strive to provide dental care that is just right for you.  We listen to your concerns, perform a comprehensive examination, and help you reach the optimal level of health you desire.
Our philosophy in our work, as in our personal lives, is quite simple: do unto others as you would have them do unto you.  We want to get the best from our caregivers, as do you.  So we treat you the way we want to be treated… you get offered the quality care we want for ourselves and our loved ones, in an environment of honesty and respect.
As members of the dental profession, we are bound by laws and have a moral obligation to do no harm.  Our goal is to always help improve the lives of our patients. We are proud and humbled to get the opportunity to play a role in your health.
So why Aldente Dentistry?
Here are a few reasons why our patients are happy with our care, and why we may just be the right dental office for you and your family:
The best dentistry is the least amount of dentistry…
This is what our dentists believe. When nature does it right, nothing comes close. Our practice's focus is therefore on prevention so that you spend more time enjoying your smile, not fixing it.
But when you need it done right...
Sometimes, nature deals us a bad hand when it comes to our teeth. Sometimes, accidents happen. Sometimes, we just don't floss enough. So when you need dental treatment, you want to know that your dentist and dental team have the skills to help you get better. Our dentists graduated in the top group of their class, were accepted into highly competitive hospital residencies associated with Western and U of T, and participate in much more continuing education training than required. When it comes to staying on top of the best dentistry has to offer to our patients, we don't compromise.
Service is the key
We appreciate that you have choices when it comes to dental offices, and beyond providing you with excellent dental care, we strive to provide you with prompt, quality, personal service. Scheduling appointments, financial questions, estimates to insurance carriers, you name it: Our professional team is here to facilitate you reaching your oral health goals.
We may be serious about your dental health, but otherwise we're a lot of fun… really!
One of the nicest compliments our patients give us (in addition to referring their family and friends!) is telling us that they enjoy coming to our office because there is always laughter! We know that visiting the dentist is not on everyone's list of fun things to do, so we keep it light so that you can relax.
We like working with each other
There is nothing worse than walking into a new place and feeling tension in the air. Especially when you may already be apprehensive about your appointment. Luckily for you, we are a team that likes to work with one another and we get along! The proof is in the fact that our team members stick around. Most of our team has been working here for over 20 years!
We like people
Seems like an obvious statement, but we truly do enjoy meeting new people and building long lasting relationships! One of our proudest achievements is that we have patients that have been with us since 1983, when the practice was started by Dr. Candice Chapman in Freelton (the practice moved to our present location in 1986). Our goal with every new patient is to be their dental care provider for life. We hope to be yours!
Keeping it personal
Our dental office only has three operatories. And we are a total of seven team members, including our dentists. This means that it's personal. And it's how we always want it to be. Our patients get the best of our two excellent dentists and team in a relaxed country setting, where we are able to get to know you and your family and provide you with excellent care.
Trust… it's all about trust
Our promise to you is to do what we can to earn your trust, and once we have it, to spend every visit reminding you that you trusted well. Period.
Caring for Carlisle and surrounding communities since 1986
Contact our Carlisle dental office to schedule an appointment, or to schedule your complimentary Invisalign consultation!