Regular Professional Care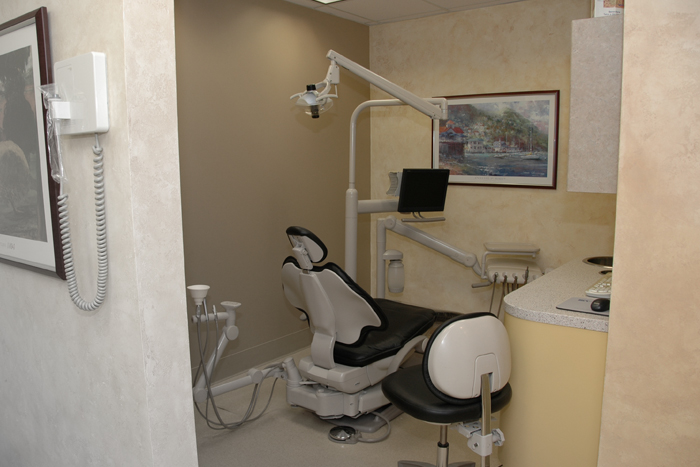 We encourage regular checkups for individuals from age 2 and up. Prior to this age, we offer complimentary baby dental screenings and encourage questions from our child patients' parents on how to best care for their teeth. The frequency of regular dental examinations can vary from 6 months to once a year, depending on your dental history and needs. NOTE: Even though regular dental examinations are generally done at the same time as your cleaning, they will not be done each time you get your teeth cleaned if you are on a 3 month or 4 month cleaning frequency. Patients that benefit from more frequent dental cleanings are patients with gum disease, patients who wear braces, and patients who have a difficult time cleaning their teeth at home (eg. poor manual dexterity, developmentally delayed, etc.).
Regular dental examinations are needed in order to:
Check for problems that you might not see or feel
Find early signs of decay
Assess for signs of oral cancer and other conditions
Treat oral health problems early, while they are still manageable
Regular dental cleanings are important to:
Remove tartar/calculus (full of bacteria) that builds up as plaque hardens over time
Clean below the gumline and in root areas that you may not be able to reach
Remove plaque from between the teeth that you may have missed if you do not floss regularly
Maintain your periodontal (gum/bone) health, decrease bad breath, and decrease your risk of cavities
The dentist will check the health of your mouth (soft tissues and hard tissues; this includes an oral cancer examination) and will check your existing fillings and restorations because constant pressure from chewing, grinding, or clenching can cause them to wear away, chip, or crack. Typically, the examination part will take about 5 minutes, while the cleaning part by the hygienist can take anywhere from 30 minutes and up depending on how much tartar and plaque is on your teeth. If you wear a denture, a sports mouthguard, nightguard, or any other appliance, please bring it to your dental exams so your dentist can assess their fit.
Caring for Carlisle and surrounding communities since 1986
Contact our Carlisle dental office to schedule an appointment, or to schedule your complimentary Invisalign consultation!